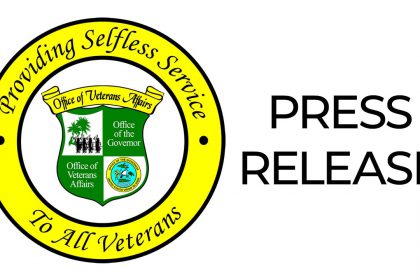 VI Office of Veterans Affairs Relocates St Croix Office
The management and staff of the Virgin Islands Office of Veterans Affairs is pleased to announce the relocation of the St Croix office. The office is now relocated back to its original Watergut location. At this location, the office is co-located with the Police Athletic League (PAL) building at 1013 Estate Richmond. Operating hours are effective immediately from 9am to 4pm Monday through Friday. In addition to (340) 773-8387, the office can also be reached at (340) 727-8389 or (340) 727-8390.
An official reopening ceremony will be scheduled in the very near future.
Veterans can get up-to-date information on the Office of Veterans Affairs website at www.veterans.vi.gov, by calling the office @ (340) 774-8387, or by texting the word  VIVets (no spaces) to 888-652-8387
See Press Release – St Croix Veterans Affairs Office Relocation