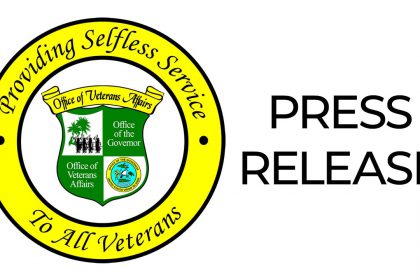 2 June 2020
Additional COVID-19 Test Kits Available for Veterans on 3 June 2020
The VA Caribbean Healthcare System will be conducting the final day of testing for Virgin Islands Veterans on Wednesday June 3rd, 2020 on the island of St Thomas.
Initially testing was done by appointment only however, there will be 25 additional test kits available on Wednesday June 3rd, 2020. Veterans interested in having the test done can report to the VA Clinic on the island of St Thomas between the hours of 9am and 12pm. Please have a photo I.D. available once you arrive. Testing will take place using a drive-thru concept; there will be no need to exit your vehicle. If you are not driving, arrangements will be made for you to be tested simultaneously using a different method.
Any Veteran missing this opportunity in either district, and begin experiencing any COVID-19 related symptoms, please call the VA Clinical Contact Center at 1-877-741-3400 for further instructions.
For more information on how the VA Caribbean Healthcare System is responding to the COVID-19 pandemic please visit www.caribbean.va.gov/emergency or call Director Farrell of the Virgin Islands Office of Veterans Affairs at (340) 774-8387.
See Press Release: Press Release – Addittional COVID-19 Test Kits Available for Veterans